I saw a post on Facebook last night that lends me to believe The Little Gym's Green Bay location is closing.  Which is ironic because of the Groupon offer going on right now for The Little Gym–Appleton.  I thought it was odd that the Groupon isn't being offered for both stores.  Then I read:
The Little Gym of Green Bay is only running Camps this week and next week. The dates we are running camps are Wednesday June 15th through Friday, June 17th, and Monday, June 20th to Friday, June 24th. If you have purchased camps for these days, please attend. We will be contacting everyone personally regarding any further details about The Little Gym of Green Bay.
I also went to The Little Gym website and most of the pages have "server error".  So I went to the main page of The Little Gym and entered my zip code to find one in my area–the only one listed is in Appleton.
I just burned up my Living Social vouchers I bought for The Little Gym and was so impressed with their program and how much the kids enjoyed it–much more than similar places we've tried out.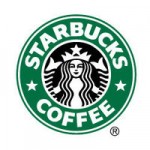 It's Day 4 of my Giveaway Week to celebrate the launch of Green Bay Consumer! Today's prizes are a $55 gift certificate to The Little Gym and $10 Starbucks gift cards (two winners).

There are two ways to enter the giveaway. To be in the running for The Little Gym's gift certificate, fill out the entry form below. To enter the drawing for the Starbucks gift certificate, Like Green Bay Consumer on Facebook. You can enter both the drawings by filling out the entry form and Liking us on Facebook!

Once you fill out the entry form, you are eligible to win each day's prize (you don't need to fill it out every day). Likewise, once you Like Green Bay Consumer on Facebook, you are entered to win the daily prize for Facebook fans. If you already Like Green Bay Consumer, you're already entered in the drawings!
The deadline to enter today's drawing is 11:59 p.m. tonight. Tomorrow morning I will announce the winners of today's giveaways plus a new set of prizes. For more information on the giveaways, see my previous post Green Bay Consumer Giveaway Week.
Congratulations to the winners of yesterday's giveaways! Darci G. and Kayla M. won the gift certificates to Hansens and the Dominos gift certificate goes to Sara P . The winners will be notified via email or by Facebook message.
Contest fine print: To enter the website contest, fill out the entry form above. To enter the Facebook contest, become a fan of Green Bay Consumer on Facebook. By submitting the form above, you'll be subscribed to the Green Bay Consumer email list to be kept in the loop of great deals in the Green Bay area. We never share email addresses, and you can unsubscribe at anytime. Winners will be notified by email, or by message on Facebook. If the winner does not respond within 48 hours, a new winner will be drawn.
I find it mildly ironic that Chicago Mayor Daly proclaimed May 10th Groupon Day (home of Groupon) because I spent my day trying to use up some of mine!
This morning I burned up my School House and Lou's Bootery Groupons and gave my mother her Coldwater Creek Groupon.  I scheduled an appointment with Spacemakers from their Living Social deal last year and have a call out to The Little Gym to use my vouchers.
It's been about six months since Green Bay's Living Social (October 2010) and Groupon Green Bay (November 2010) and Appleton (January 2011) launched.  What do you think?  Do you like the deals they have been offering?  Have you bought any deals and forgotten about them?  Have you tried new places because of the daily deal?
What about the other daily deal sites, Groucher, Eversave, Mamapedia and more?
What's the favorite deal you've gotten?  Mine have been the Picaboo photo books and any house cleaning ones.
It's back! 
Groupon for Appleton today is  $25 for a 4-week class to The Little Gym.  That's 60% off the regular price!  It's good at either the Green Bay or Appleton locations.  Don't see Appleton when you click the link?  Use the down arrow next to the city listed (it usually defaults to GB no matter what I do).
This has been a Groupon AND a Living Social deal within the past month.  I quite literally picked up the phone yesterday and finally scheduled my kids' classes with my previous purchase.
As with any daily deal site, make sure you read all the rules and restrictions before you buy.